Organic Men's Sweater – Classic Unisex – Daily Mantra
This sustainable men's sweater is made of a 100% organic cotton and are also completely vegan. The model is Classic – Unisex. Choose your favourite color, your size, and the mantra you'd like to wear. The mantras help remind you that you have a choice to tap into the power of the mantra any time of the day, regardless of the situation. When you apply that, your life will never be the same.
Sizetable sweater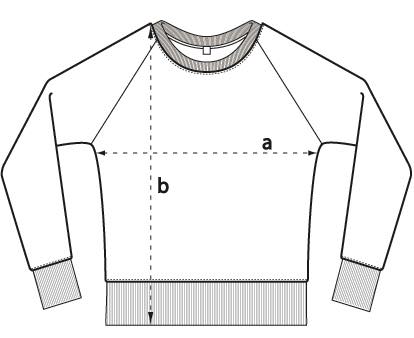 Sizetable Sweater Men
Chest sweater (cm)
S 50   M 53   L 56   XL 59
Total length sweater (cm)
S 69.5   M 71   L 72.5   XL 74
This 100% organic sweater is called the Men's Raglan Sweater. The cotton is 100% organic and vegan and GOTS certified.
Model Men's Raglan Sweatshirt
100% Organic Cotton
GOTS Certified
280 grams
All our sweaters comply to the following Slow Fashion standards:
OEKO TEX Standard
Paying a Fair Share
Fair Wear Foundation Standard
Carbon Trust Standard
PeTA approved VEGAN
To keep this organic cotton sweater last as long as possible, we suggest:
Wash on 30°C max
Wash with similar colours
Turn inside out before washing
No tumble drying